EasyCalendar's Outlook integration brings appointment scheduling to another level. The integration works similar to the one with Google Calendar.
The Integration provides:
Conflict-Check: Prevent Double-Booking/Multiple bookings for a single slot.
Contact Sync: Sync all our contacts from Outlook to your EasyCalendar Account.
Add Appointments: Asynchronously add your appointments from your EasyCalendar account to your Outlook Calendar.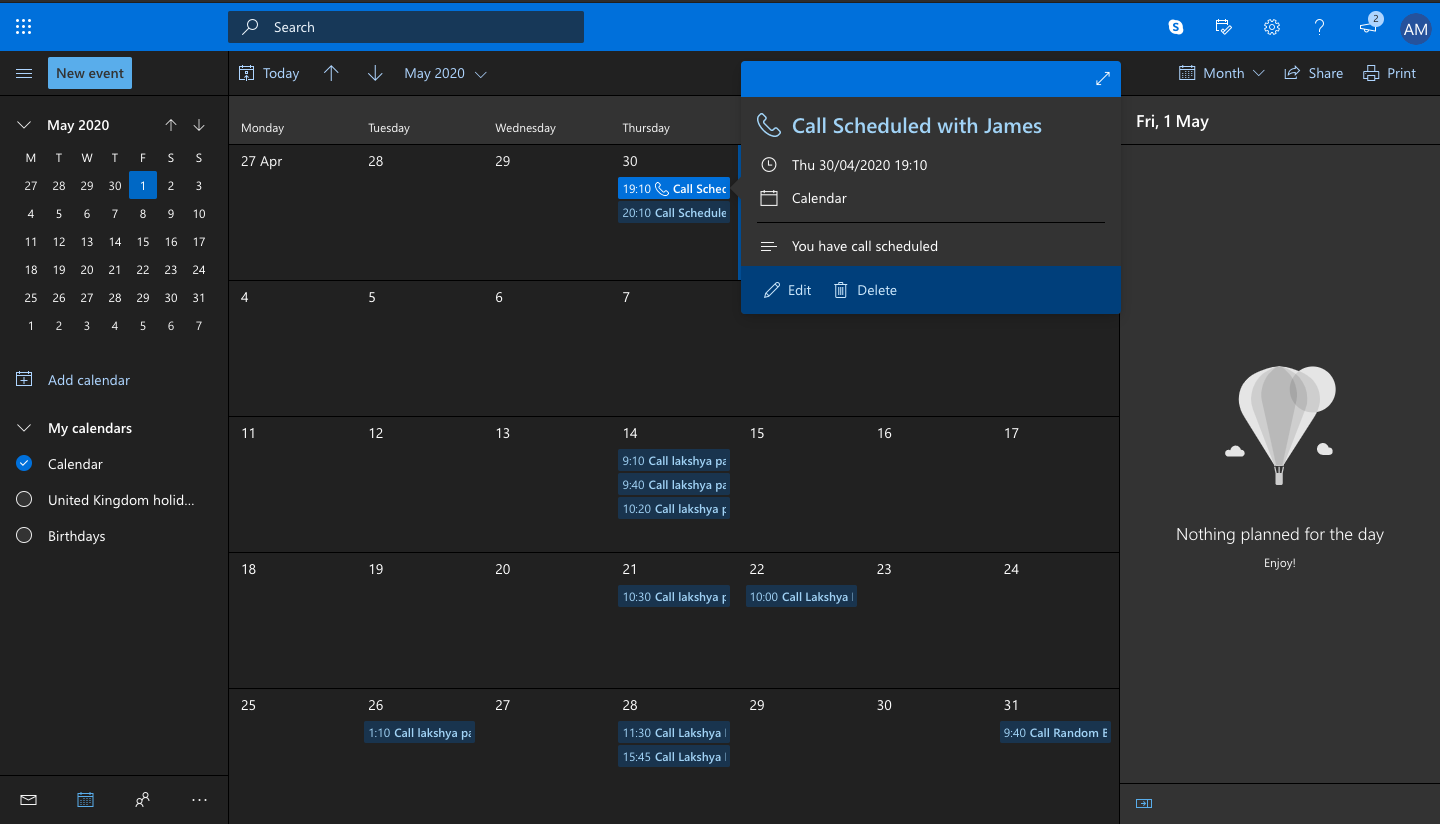 How to connect Outlook with EasyCalendar?
Head over to Integration section.
Click the Connect button on the Outlook integration card.
The Connect Button would lead you to an Outlook sign-in page where you need to enter your login details.
After you have successfully signed in to your Outlook account, Outlook will ask to grant access to the EasyCalendar application.
The successful authentication to the grant request will take you back to the EasyCalendar Integration section.
If you have any queries regarding this integration, feel free to ping us at –help@easycalendar.com.