EasyCalendar's ActiveCampaign integration lets you sync all your ActiveCampaign contacts within EasyCalendar. Activities and notes for a contact on EasyCalendar are logged as tasks and notes on your ActiveCampaign account respectively.
To configure ActiveCampaign integration, follow the steps below:
On ActiveCampaign:
Login to your ActiveCampaign account.
Select 'Settings' from your sidebar in your dashboard.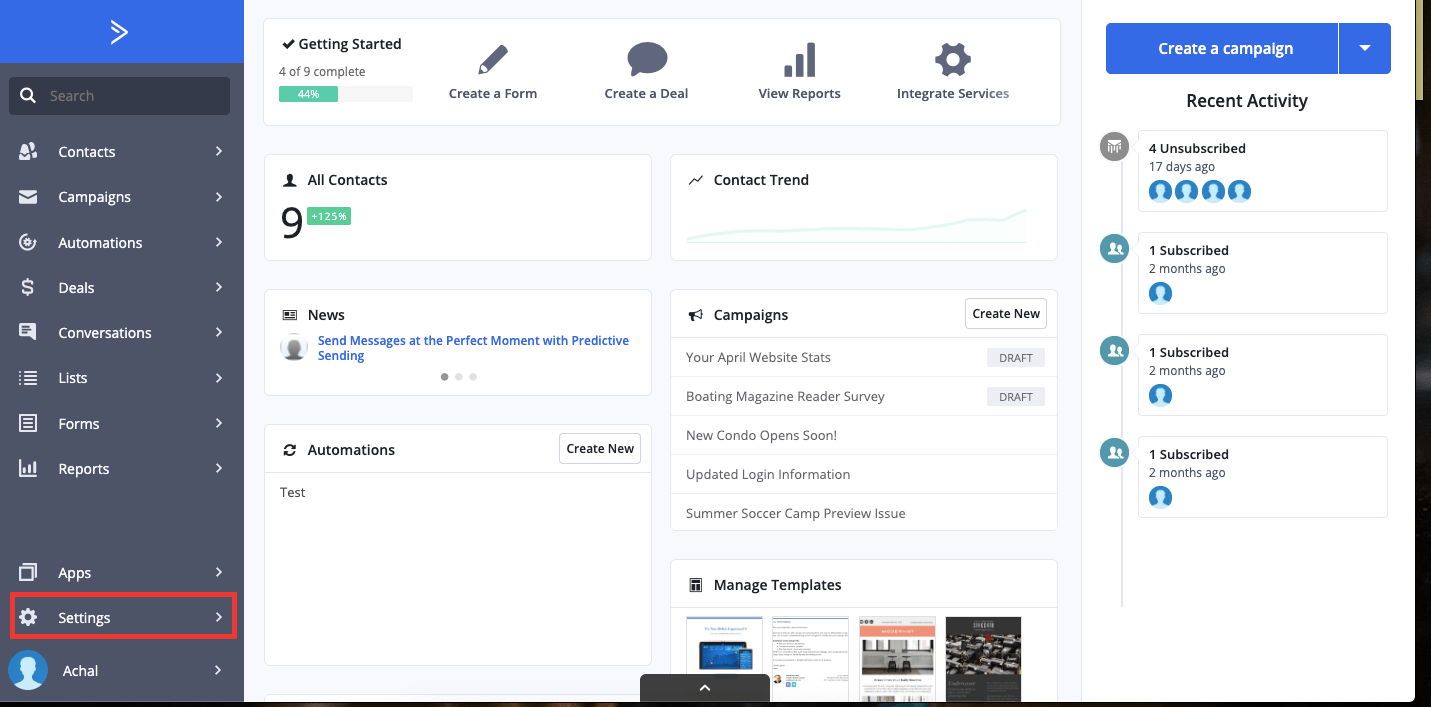 Click on 'Developers' from the menu displayed.
Copy the URL and Key from the account.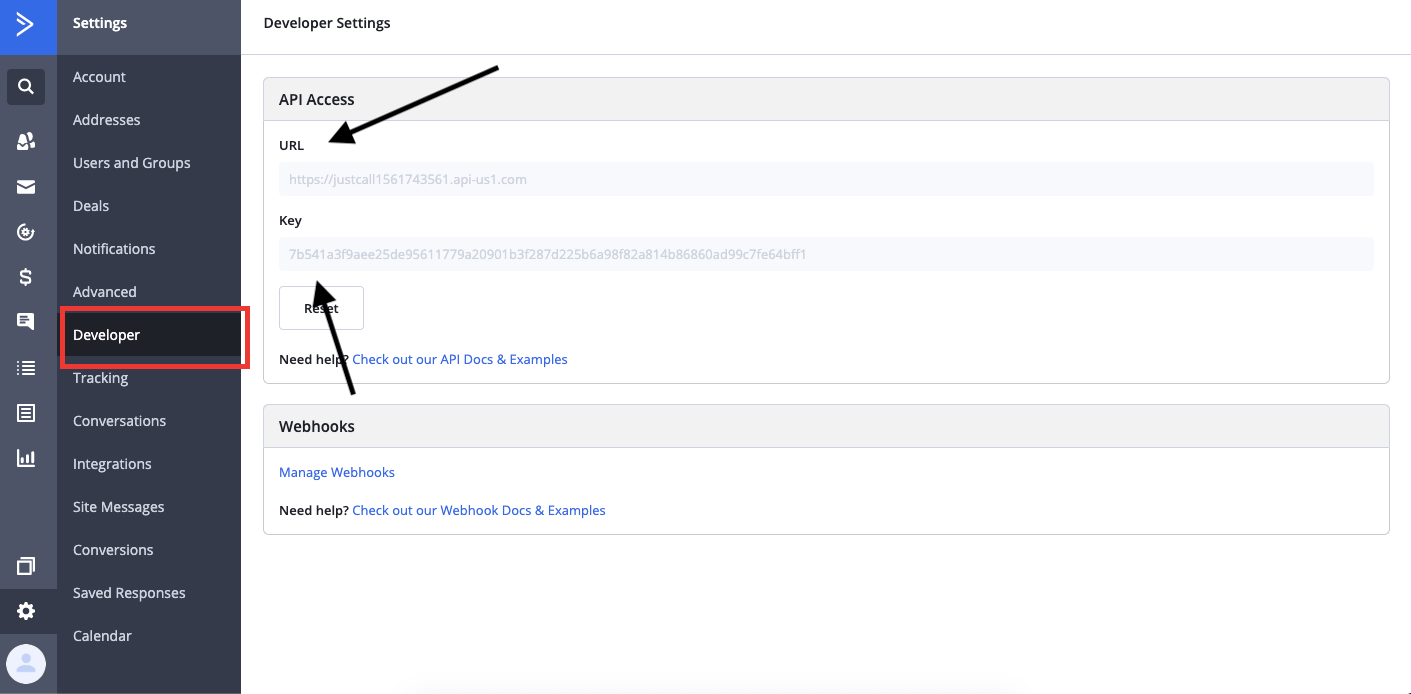 On EasyCalendar:
Login to your EasyCalendar account.
Head over to Integrations in the sidebar.
Click on Connect button next to ActiveCampaign in the list.
Enter the URL and API Key in the prompted panel.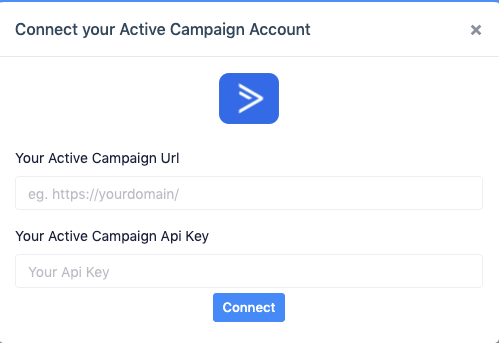 If you have any queries or questions, feel free to ping us at : help@easycalendar.com