The ability to schedule prompt calls is something that becomes necessary when you handle sales & support.
With our new update, your clients will be able to connect directly with an agent before scheduling a meeting. This means once the client selects a booking slot, they will be able to connect with you right away.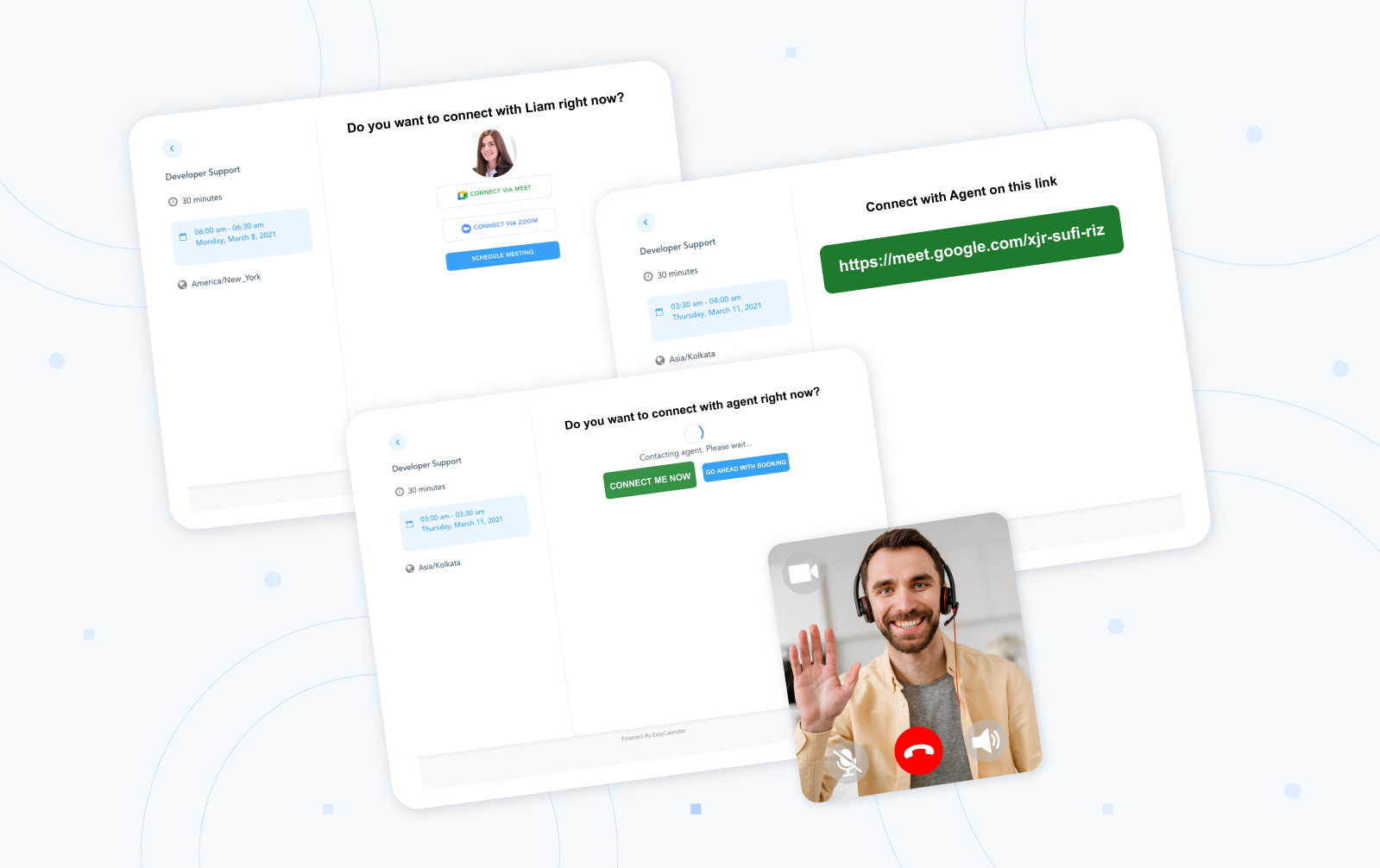 Setup:
Head over to the Calendars section.
Select the calendar you want Instant meet to work.
Navigate over to the General Settings and switch on the toggle for Instant meet.
That's it! The feature is not active for the selected calendar.
Though, to function this accordingly, you will have to set your working hours. Since Instant meet cross-verifies your schedule and then assigns an appointment, the user will have to set their personal working hours.
To set your working hours, you can head over to account settings and coordinate it to your work schedule.
Requirements:
For Instant meet to operate, the user must have to integrate with either their Google or Zoom account. This will let them connect with their client over virtual calls instantaneously.
Make sure your account is under an Available tag. This will let the scheduler know whether it can assign an instant call to you right away. For more information, you can check out User Availability & Working hours.
If you have any queries regarding this feature, feel free to ping us at help@easycalendar.com