EasyCalendar Webex integration lets you initiate meeting with a number of member as attendees. The Webex links are reflected back onto the dashboard meetings as well as the integrated Google Calendar.
How to integrate Webex account with EasyCalendar?
Login to your EasyCalendar account.
Head to the integration section of EasyCalendar.
Click the Connect button on the Webex integration card.
The Connect Button would lead you to a Webex sign-in page where you need to enter your login details.
After you have successfully signed in to your Webex account, Webex will ask to grant access to the EasyCalendar application.
The successful authentication to the grant request will take you back to the EasyCalendar Integration section.
How to use Webex integration in your EasyCalendar account?
Initially, Add Webex as the location in the calendar settings section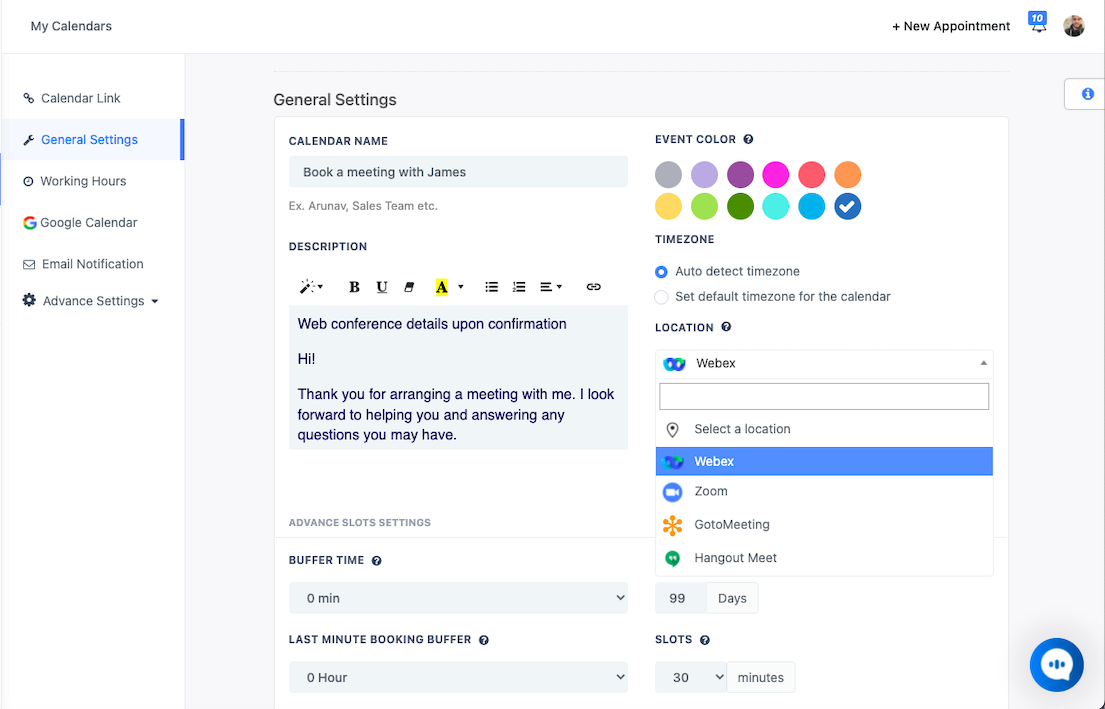 As a part of multiple reflections for your appointment links, Webex meeting links are a part of the user's appointments.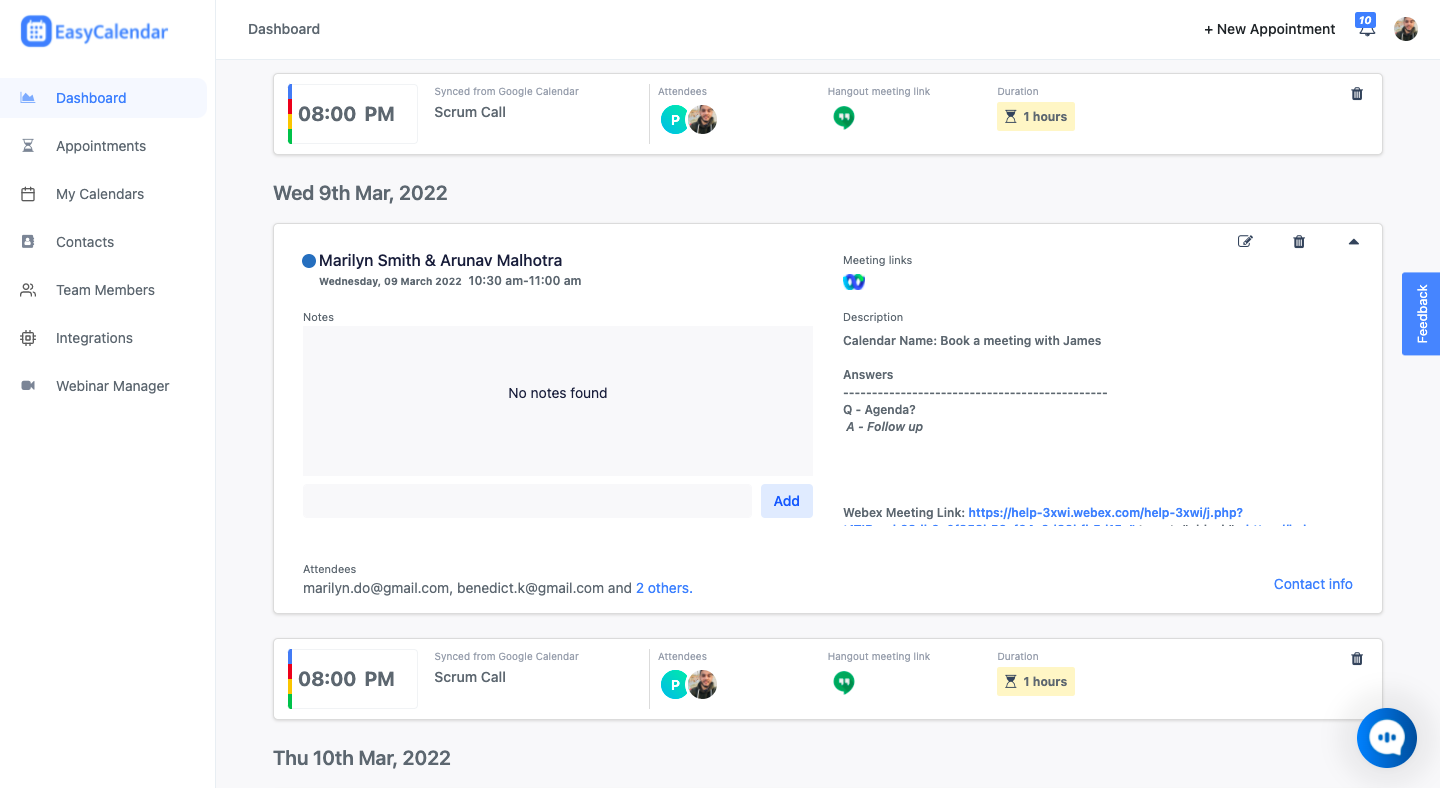 The integrated Google calendar also shows the Webex links for the same appointment.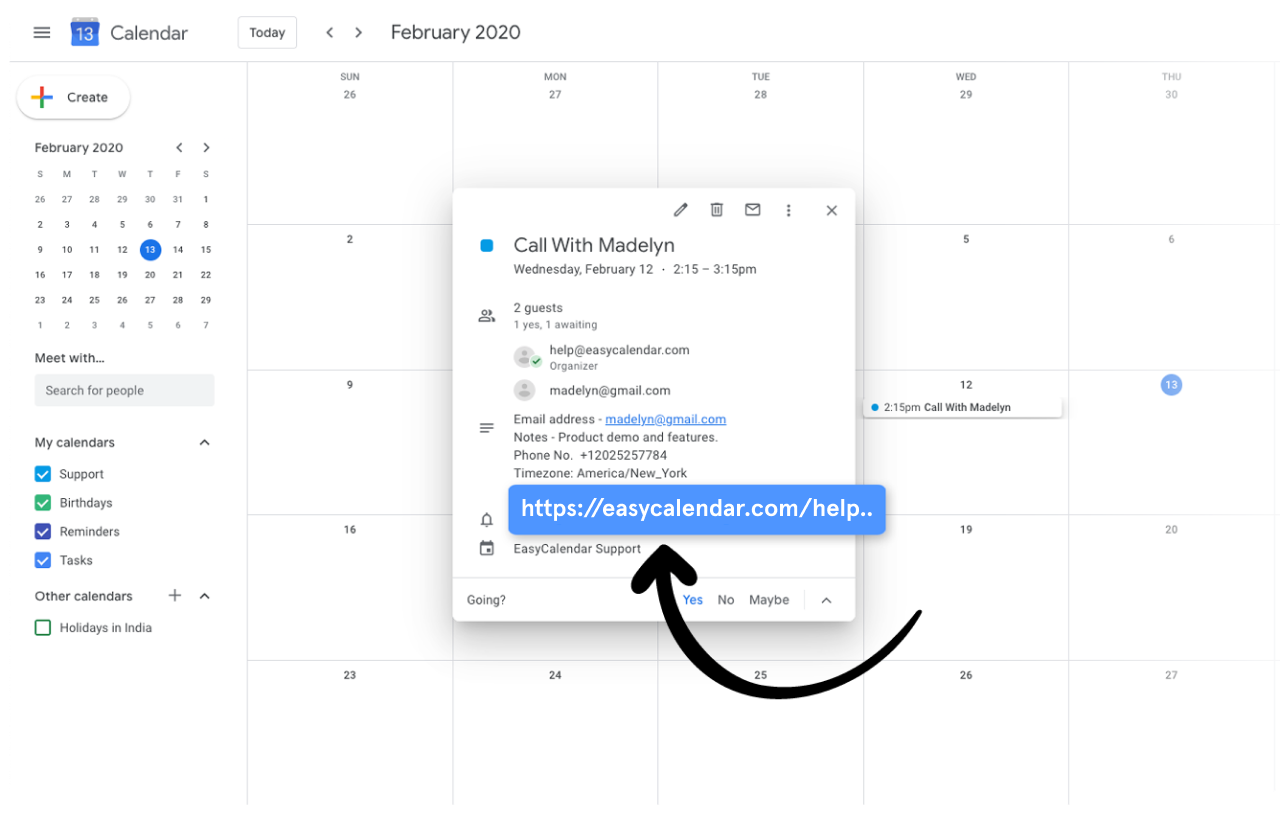 Remove Webex from EasyCalendar:
Head back to the integration section on EasyCalendar.
Click on the Active Tab on the top and look for Webex Integration Card.
Click on remove to remove your integration from EasyCalendar account.
If you have any queries regarding this integration, feel free to send us a a mail at –help@easycalendar.com or ping us on the help chat.