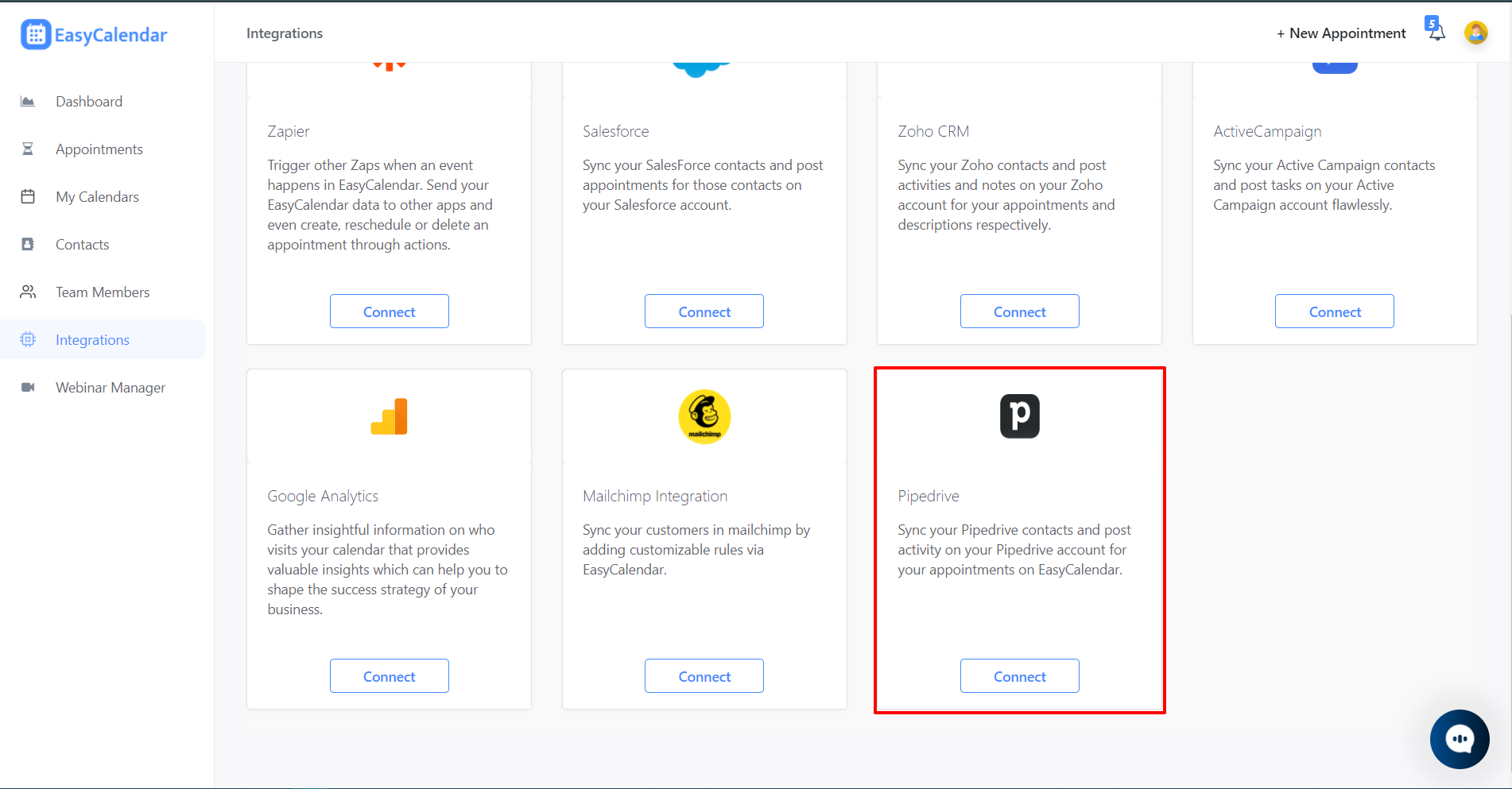 Now EasyCalendar integrates with Pipedrive. Pipedrive helps you to prioritize deals, track performance, manage your contacts, and much more.
By integrating EasyCalendar with Pipedrive you can easily manage your contacts and can keep track of their activities and even assign notes for your reference.
What can you do our integration with Pipedrive
1. Sync your contacts
Contacts in your Pipedrive account will be sync regularly, which will save your time in managing and scheduling appointments.
2. Sync your contacts activities
Managing activities in your CRM to keep the track of your plans and events have become one of the most important task these days. EasyCalendar manages your contacts' activities by assigning them to the respective person in your Pipedrive contacts.
3. Sync your contacts notes
EasyCalendar will sync your contacts notes to Pipedrive so that you will never be left unprepared for your important meetings or calls.
How to install/uninstall Pipedrive on EasyCalendar
Installation
You can either install EasyCalendar by going to the Pipedrive app marketplace and search EasyCalendar and click install.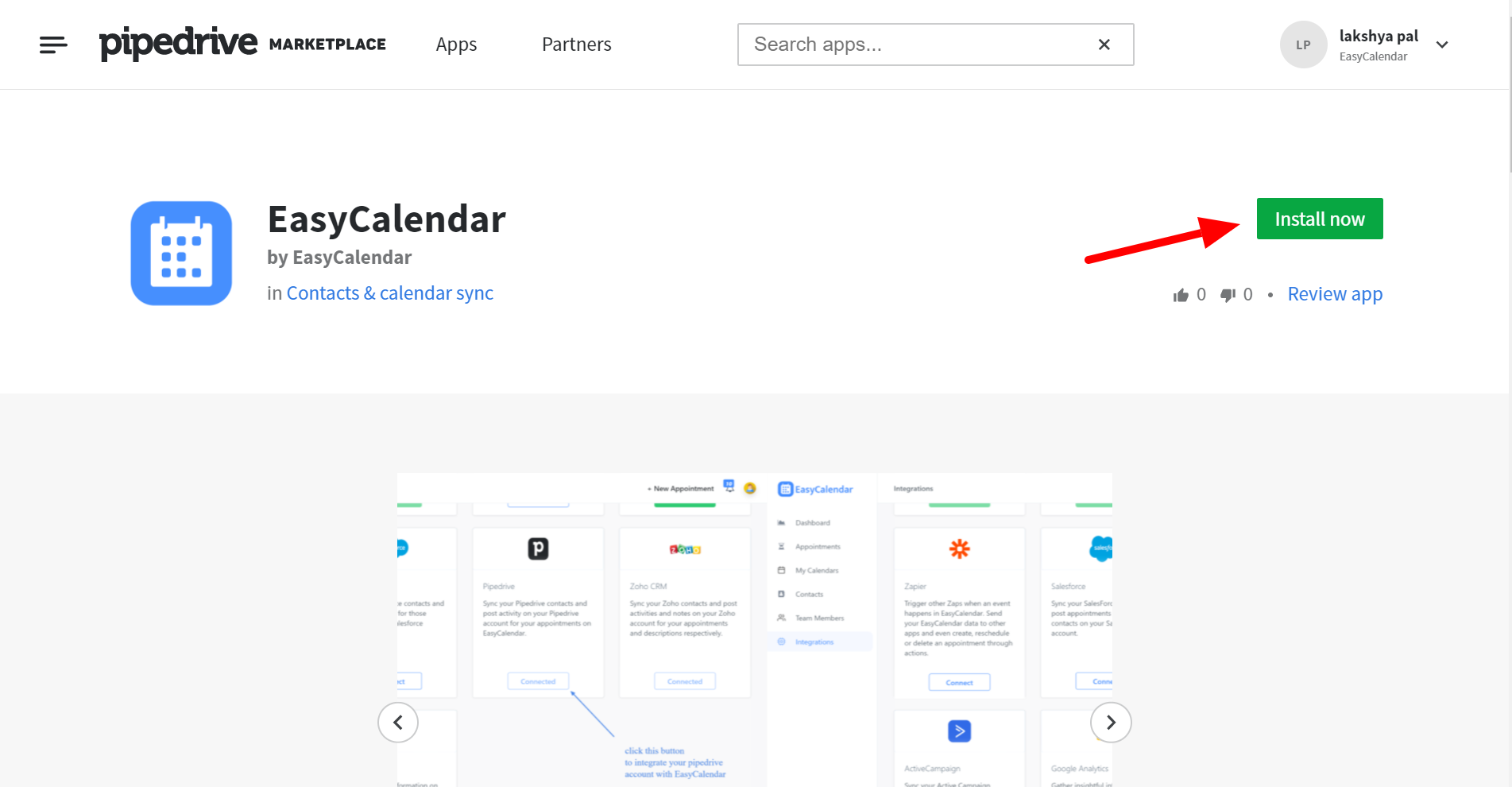 Or you can integrate Pipedrive from EasyCalendar. Just go to the Integrations section and click the Connect button present on the Pipedrive integration card.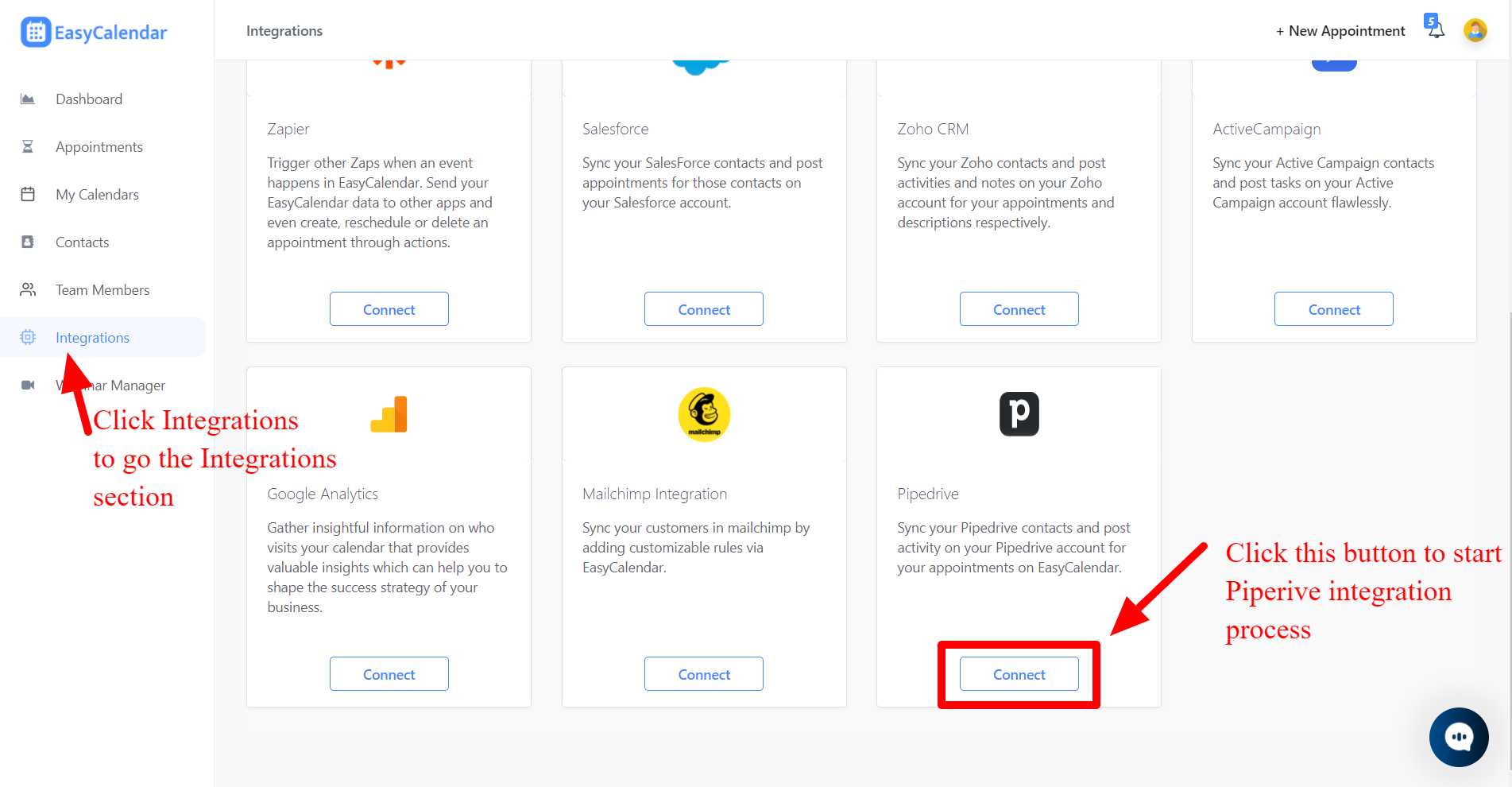 In either of the case, you will redirected to complete an OAuth. After the successful completion of the process, you will redirected back to EasyCalendar.
Uninstallation
To remove Pipedrive integration from EasyCalendar, go to the Active panel of the Integration section. You will find a Pipedrive card with your integrated account email.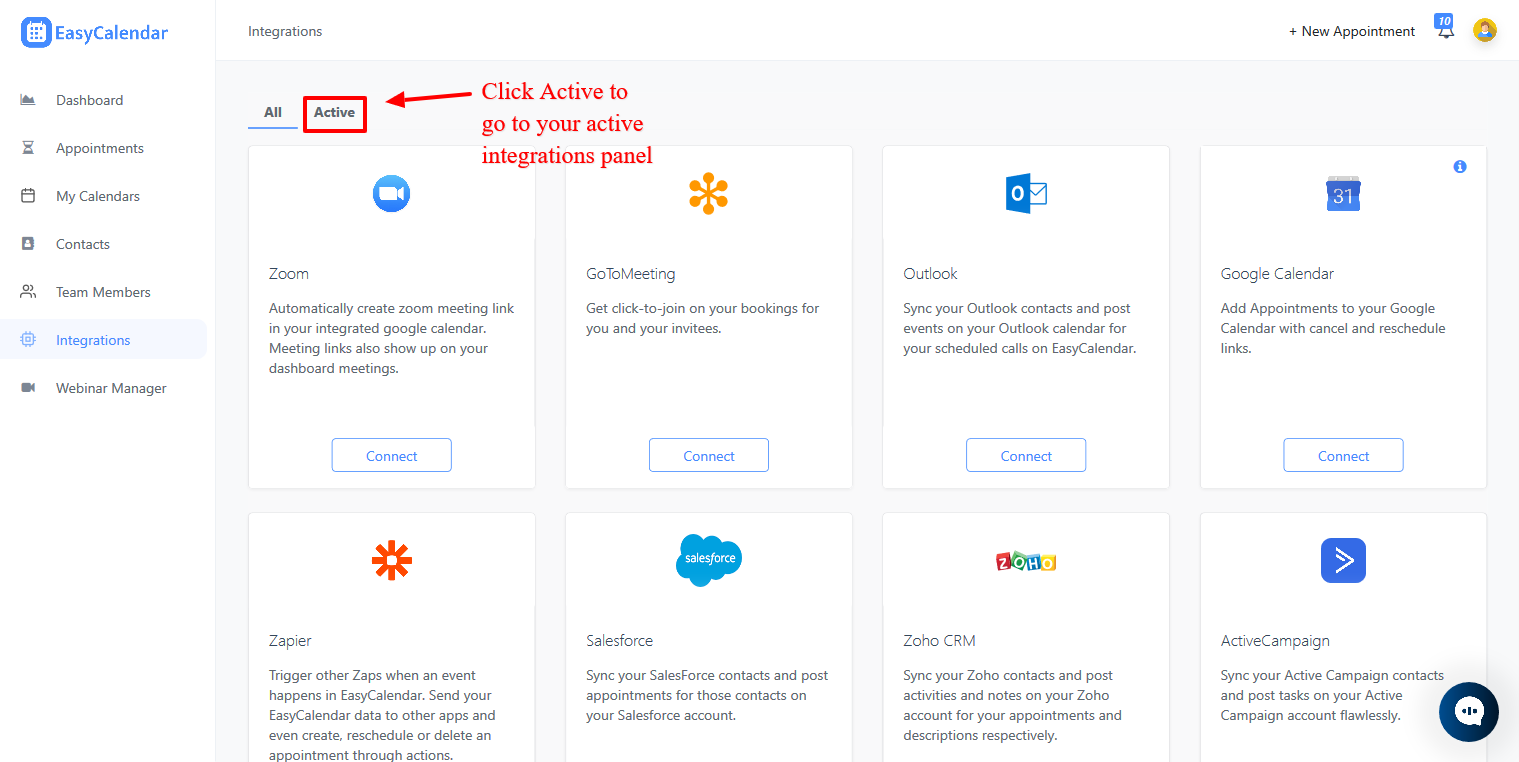 Click on the ellipsis present on the top right of the card, and a dropdown will appear with an option to remove.
By Clicking on that option, Pipedrive will removed from your active integrations as well as the EasyCalendar's app will also be uninstalled from your Pipedrive account's installed apps.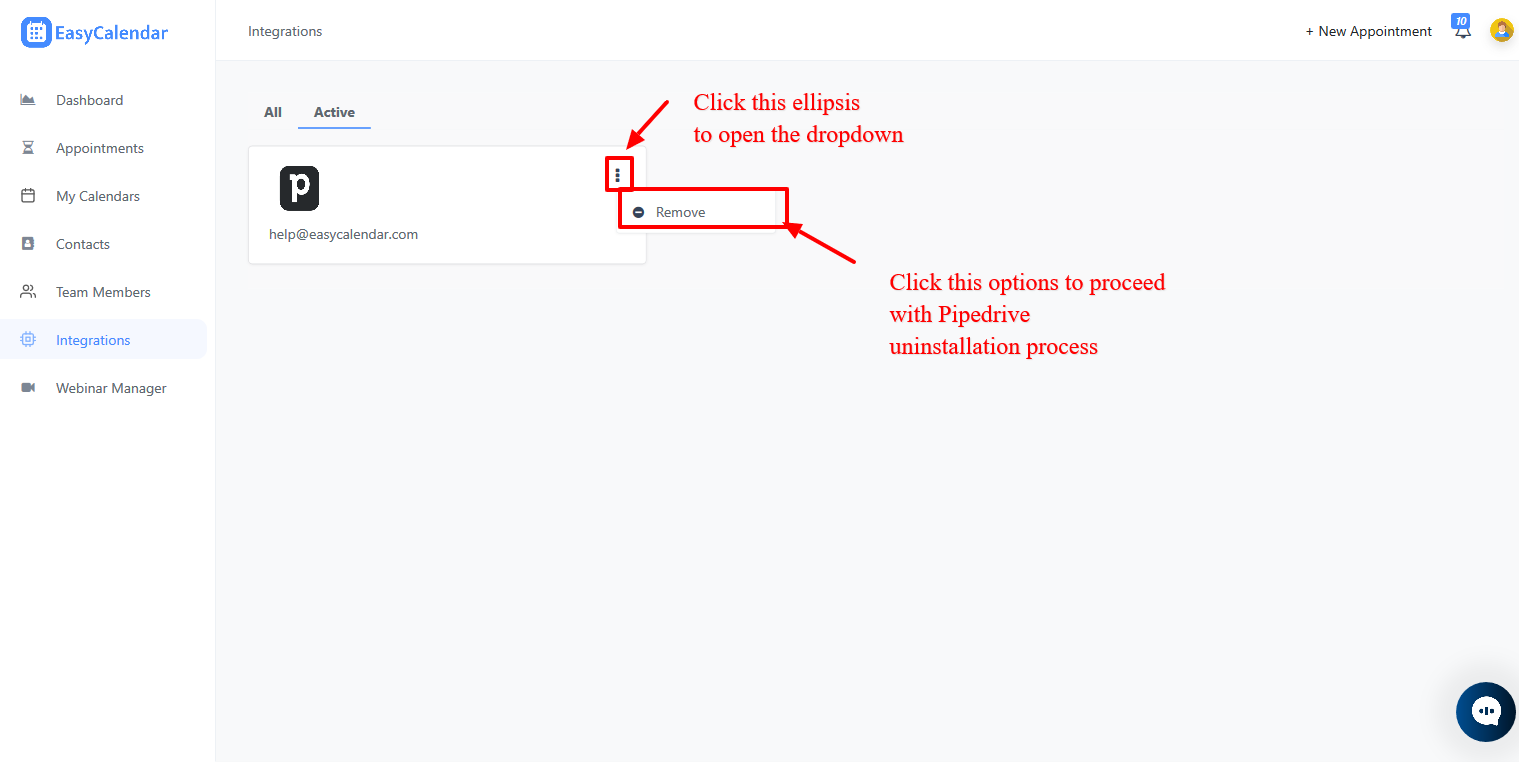 You can uninstall EasyCalendar from your Pipedrive marketplace apps, and the rest of the process is the same as mentioned in the above step.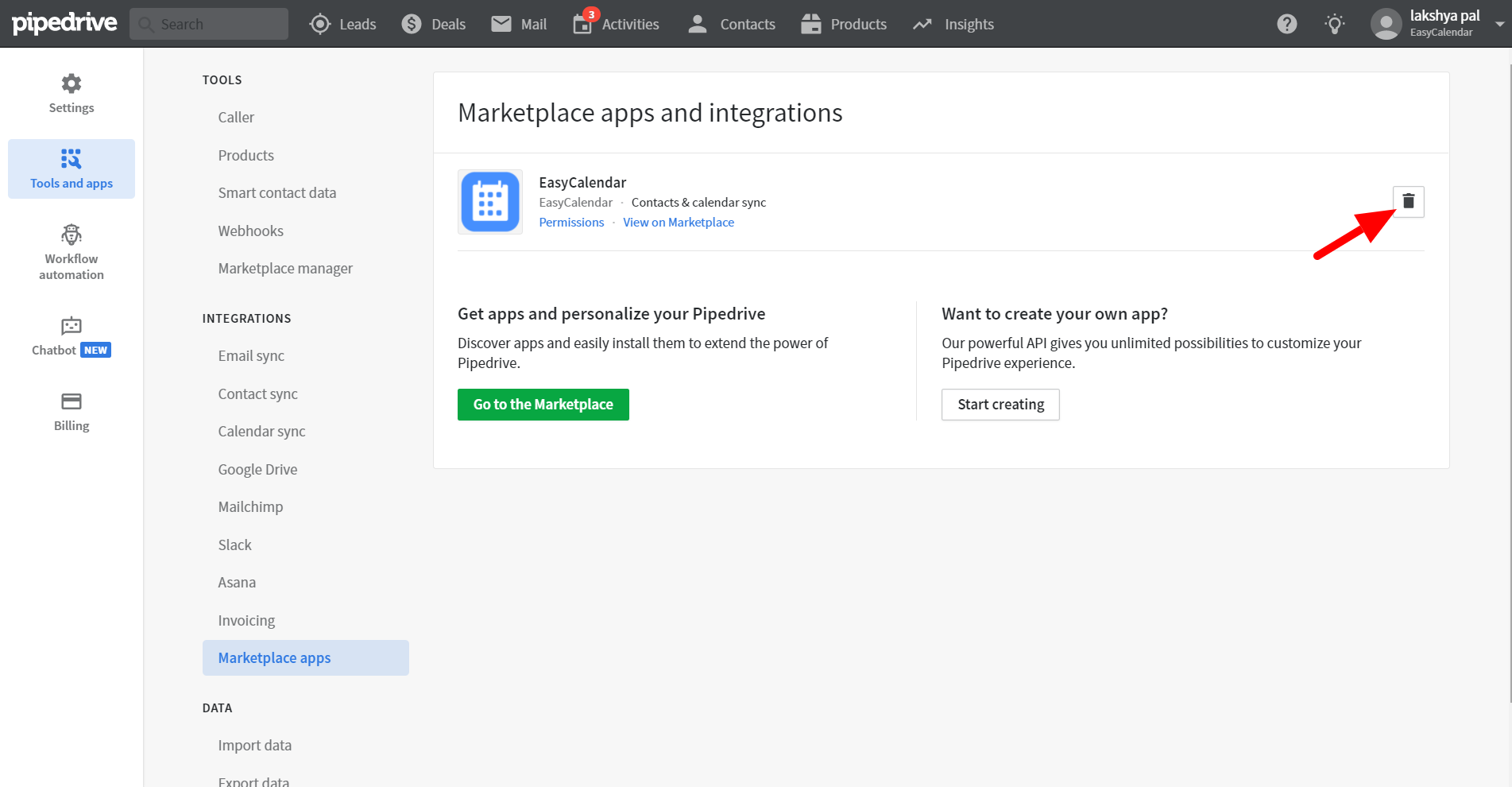 If you have any queries regarding this feature, feel free to ping us at help@easycalendar.com