EasyCalendar allows its users a convenient setup for their working schedules. These business hours work on the slide feature, i.e., to adjust the time span for the day.
The entire slots that show up in your public scheduler depends on these working hours.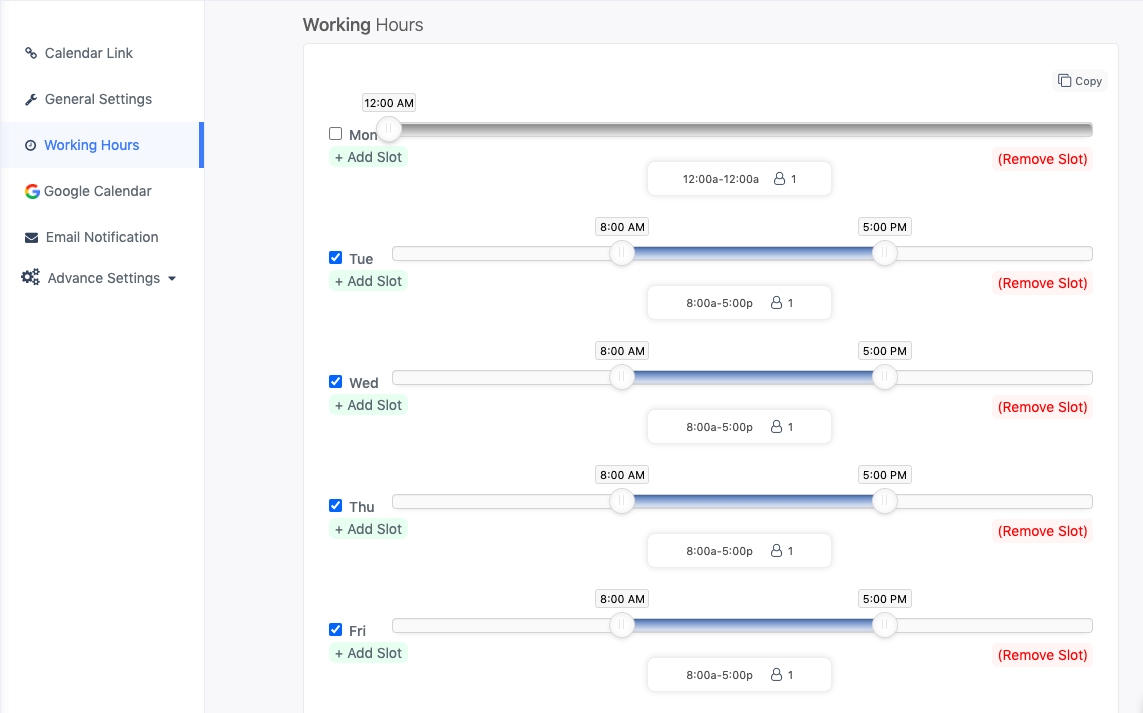 Working hours Divisions:
Add Slot: You can append a slot to your already-in-use business hours and adjust them according to your time schedules. For instance, a user needs a tea break at 11 in the morning, he/she can break the slot accordingly. You can add a maximum of three slots for the day.
Remove Slot: This works only if you have added a secondary slot for the day and removes the latest added time slot.