EasyCalendar provides a necessary requirement for a scheduling software, i.e., Text/SMS Reminder. By adding a custom booking form to your public scheduler, you can trigger text reminders.
Note: The custom booking form must contain number field.
Person scheduling an appointment through your public scheduler will fill up the number field details and then a custom message is sent.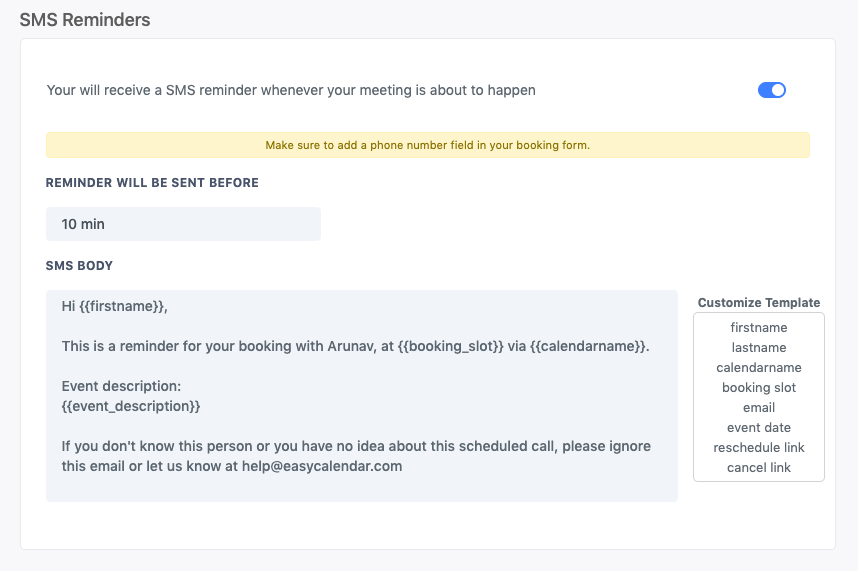 The body includes certain custom templates and the reminder time. And, the reminder time can be adjusted by the user itself.