Google Calendar Integration gives you an asset to check for conflicts, add attendees to your appointments and consequently add them on integrated calendar itself.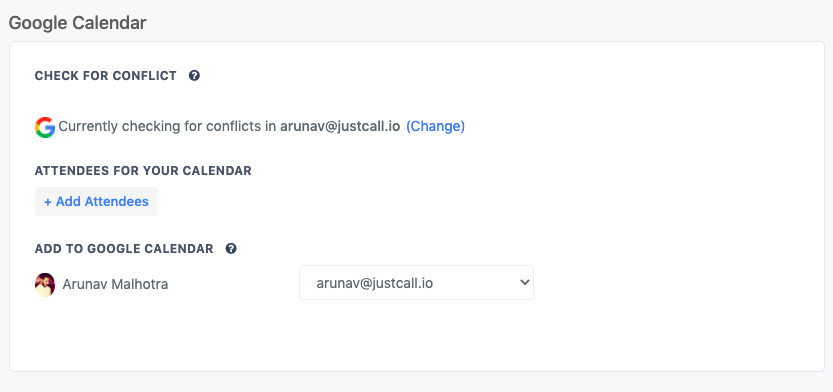 Check for Conflicts: Follows round robin approach on team calendars to avoid multiple bookings.
Add Attendees: Add or delete attendees from your public scheduler booking.
Note: The invitee (first person) and the organizer (second person) cannot be removed from the attendees section on google calendar.
Add to google calendar: Post your meeting on your integrated google calendar