EasyCalendar's advance settings include Confirmation Page. Confirmation page in EasyCalendar after scheduling a public appointment looks like: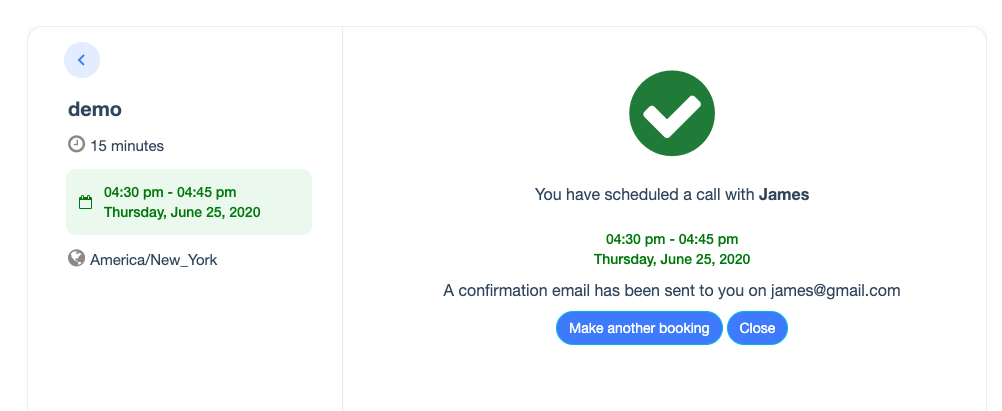 Confirmation page takes the invitee to the user's given link, i.e., the first page the invitee would view after booking an appointment.

Likewise, if you mention an external link, the invitee gets a redirect to that page.