EasyCalendar is a simple and easy-to-use appointment scheduling software, its calendars gives you the option for team sharing and personal scheduling. Using EasyCalendar, a user can target on creating two categories of calendars: One-on-One Calendar and Team Calendar. You can setup calendars by the following the steps.
How to create One-on-One Calendar & Team Calendar:
A user can create a one-on-one calendar by three procedures:
When the user has not created any calendar, in other words, there is no One-on-One Calendar or Team Calendar for his/her account. The section in the image below clearly defines the interface that the user will face during the procedure.
The user will need to click on "Create Calendar" to create a new calendar.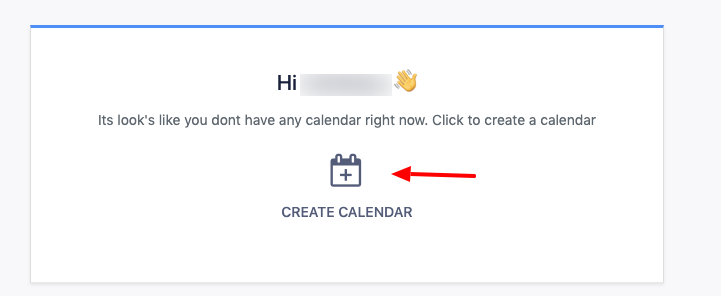 A "Create New Calendar" modal appears as: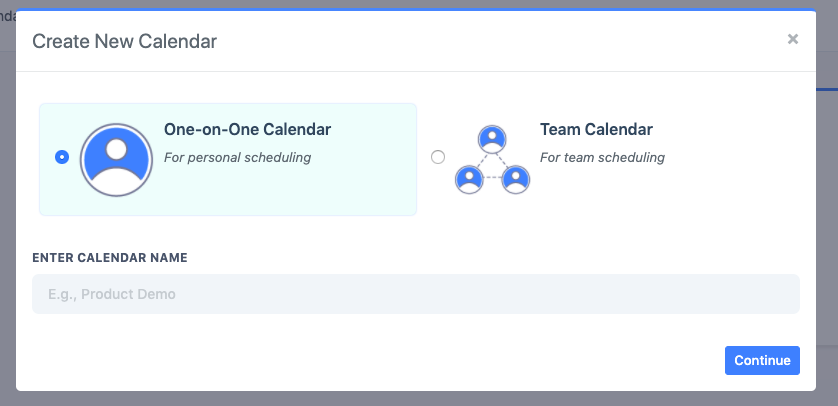 The user can create a new calendar while using the calendar settings page as well. Here in, the user need to shift the cursor on the left panel/sidebar where a similar interface, as mentioned, will appear: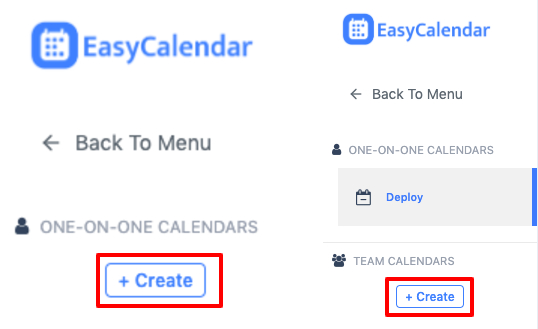 By Clicking on "Create", the user can initiate the creation process for any of the two calendars.
The user can alternatively create a calendar when on calendars page as well, where the user need to click on "Add New Calendar" on either of one-on-one calendar or team calendar.

The users shall opt to create a one-on-one calendar for general purpose of self-initiated bookings.
And a team calendar for bookings that need to be shared with team members in place.
If you have any questions or queries, you can ping us at: help@easycalendar.com