When you share your EasyCalendar link by email, scheduling becomes easier for you and your invitees. Our EasyCalendar Chrome Extension is just about it, where you can share your Calendar links as well as your referral timeslots.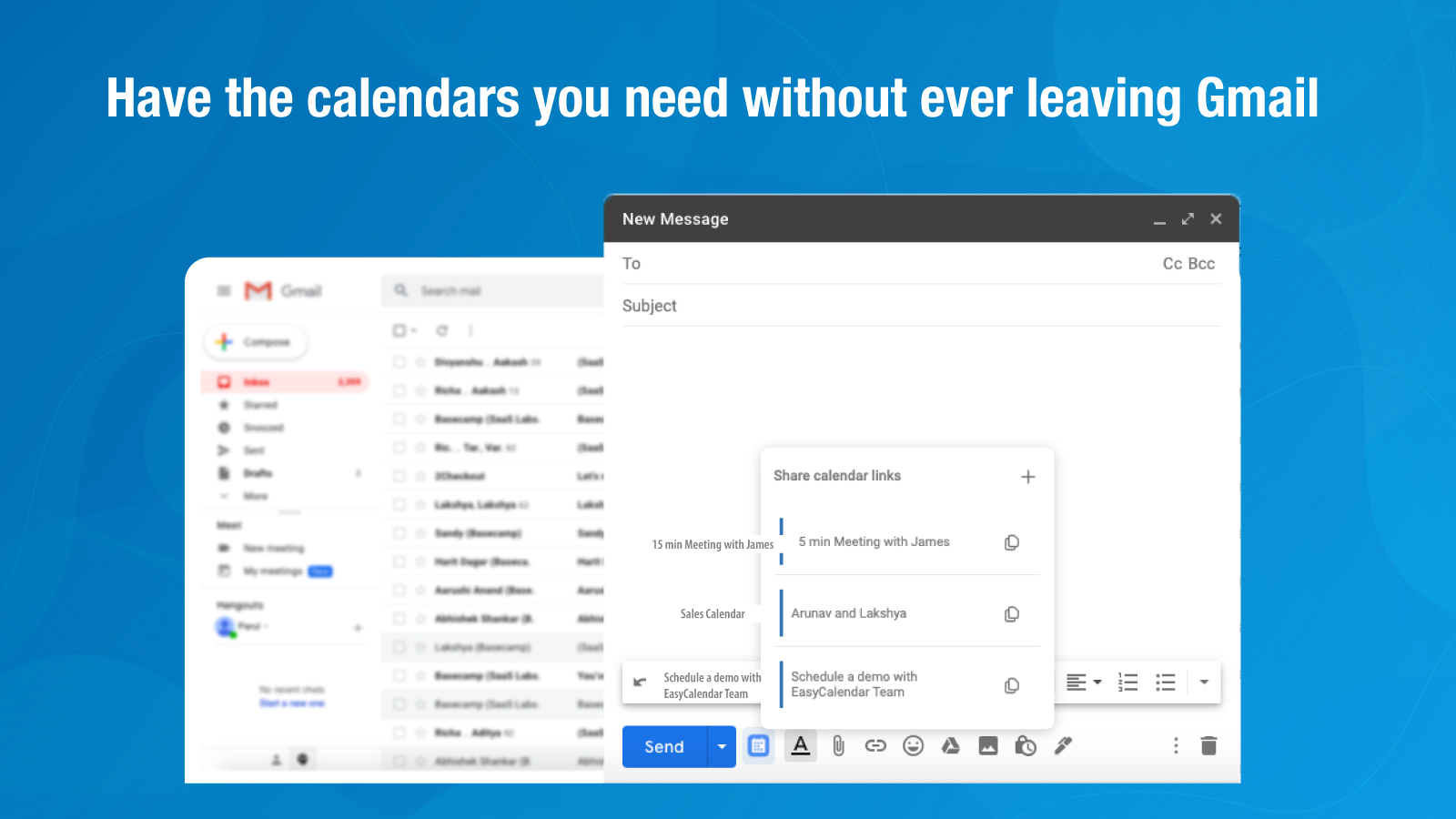 The two option allows you to:
Scheduled Events (through calendar links)
Manual Events: Add times to your email allows you to display specific available times right in the body of an email. This gives an option to your client to pick a slot from your available times.
As of now, the EasyCalendar extension works under the Gmail tab and gets disabled on the rest of your tabs.
Primary Features for Chrome Extension include:
Schedule meetings at times when you want them:
Click on the Add Slots icon (+) on the top right of the calendar modal. A calendar modal appears on the screen that allows you to select multiple timeslots according to your availability schedules. The major aspect of preventing double bookings here is by a way how the calendar shows up with booked calendar slots, fetched from the integrated Google Calendar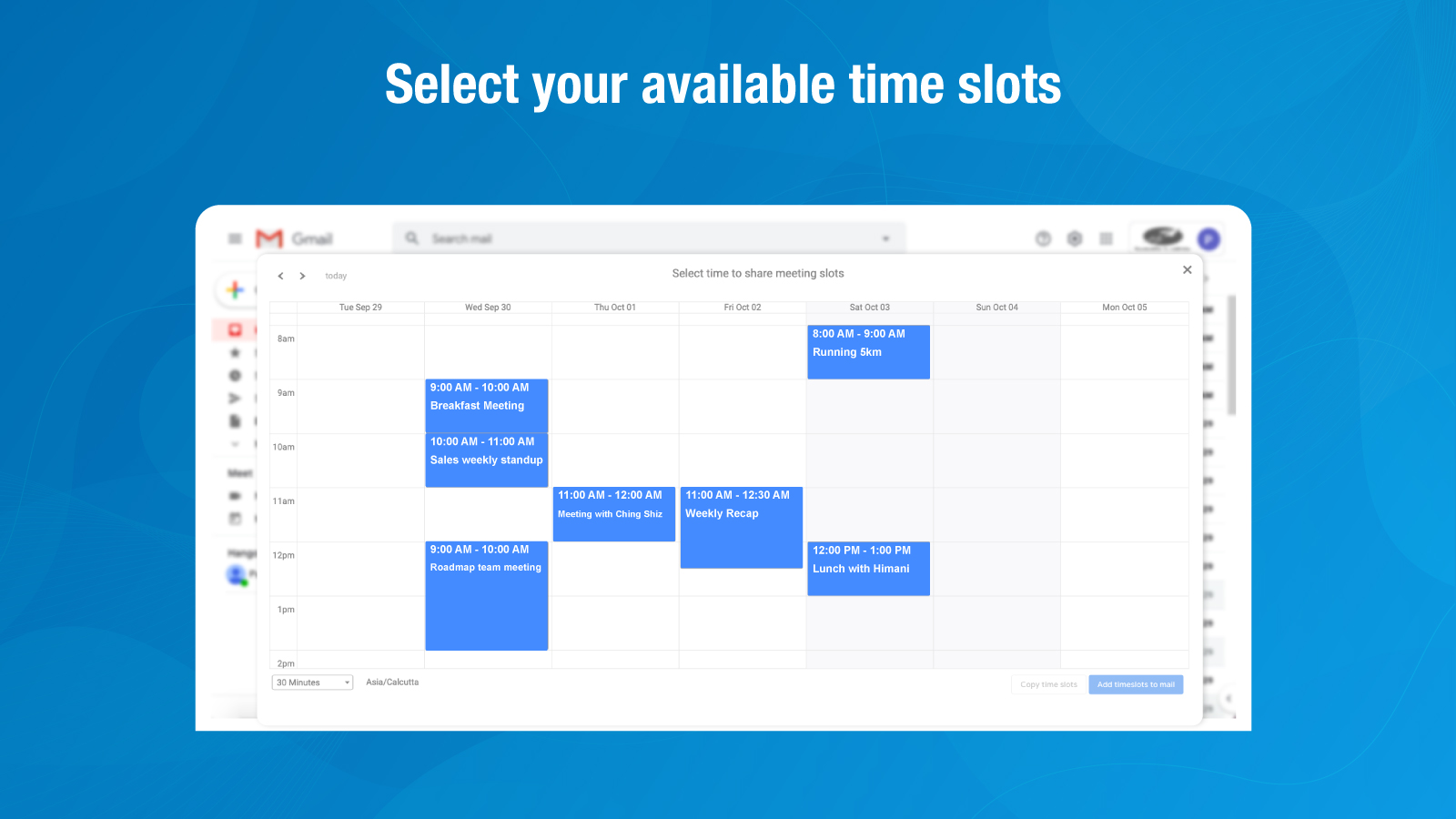 Schedule meetings on-the-fly:
Our Chrome automation for Appointment scheduling brings a powerful outlook to your inbox to embed meeting times into your email. A unique scheduling link gets created for your client to book an appointment at your available timeslots.
Work smarter with shortcuts:
EasyCalendar saves time for both the user and the recipient. Basically, if you mention an email within the gmail's "to" section and if it is a contact within EasyCalendar, then the information gets pre-filled, giving an asset of smooth and quicker appointments.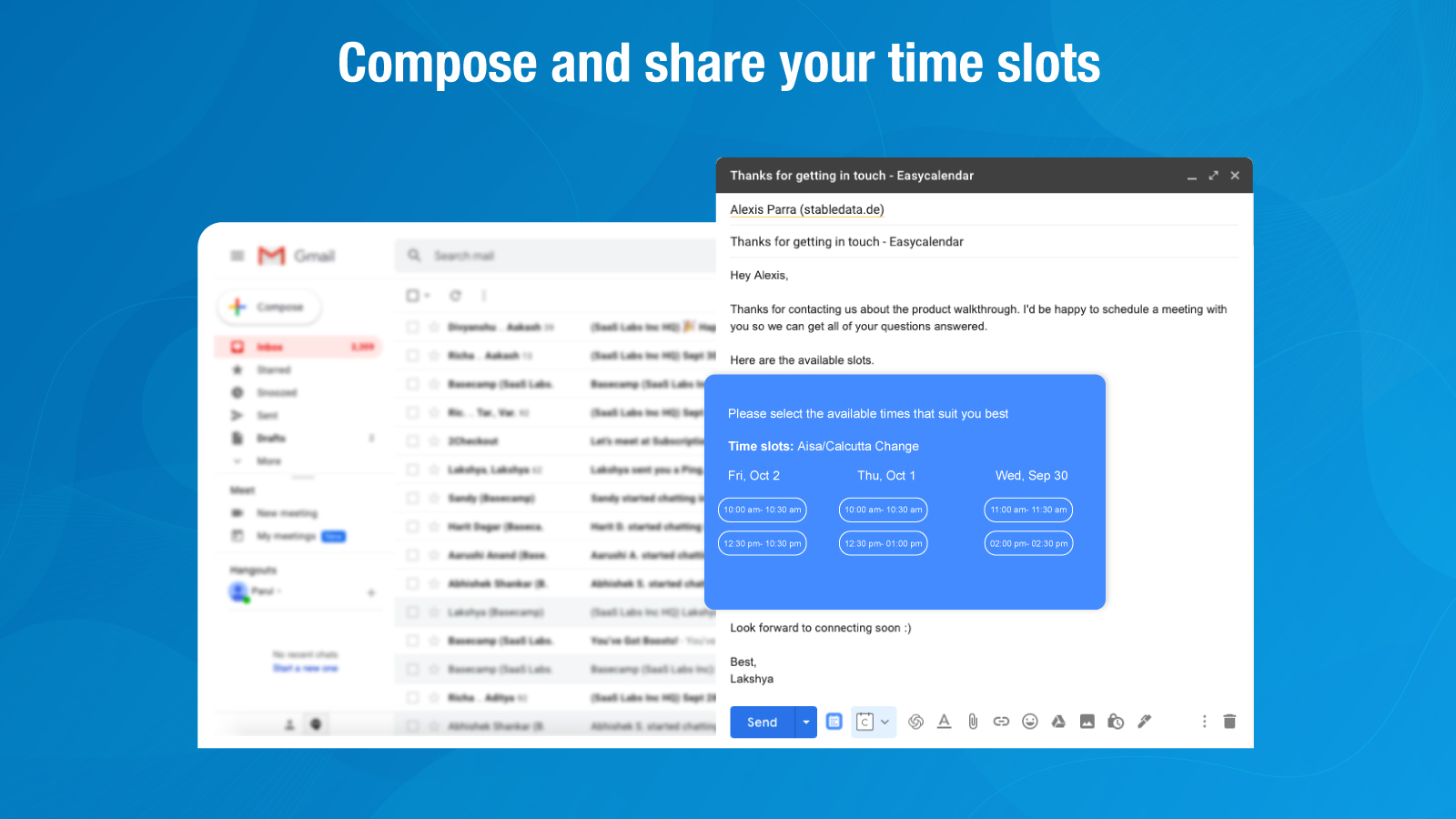 Book Appointments for optimal durations:
You can adjust the duration for each of your new bookings from the bottom-left corner of the calendar modal.
Adding an attendee for Chrome extension appointments
You can add attendees to your bookings through chrome extension by navigating to the Settings section within EasyCalendar and selecting any of your integrated Google Calendars.
If you have any queries regarding this feature, feel free to ping us at help@easycalendar.com