Change the experience of your calendar's page that suits your brand and remove EasyCalendar branding.

To add company logo on calendar's page.
Head over to settings page and select "Branding" from side menu.
Click on the upload button to add your logo.
You can also change the style of logo by adjusting the width & height.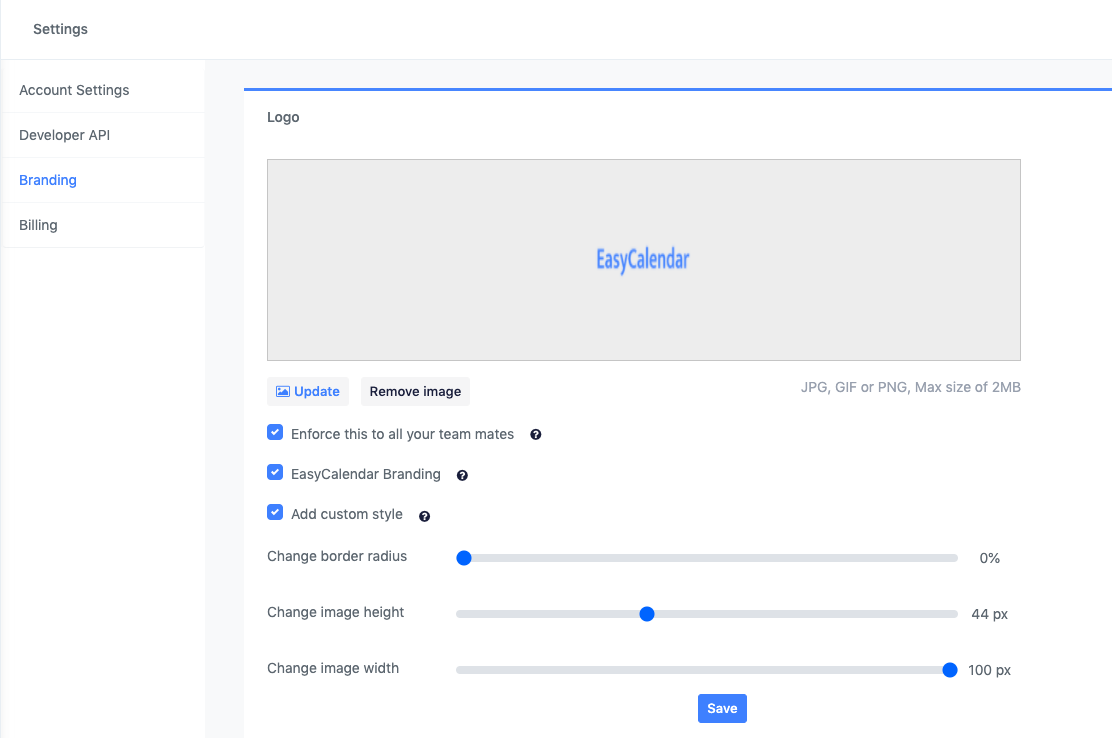 If you wish to update this logo to all your teammates calendar's page, check the "Set this for all team members" option.

To remove the "EasyCalendar powered link" from calendar page, uncheck the "EasyCalendar Branding" option.

Note: We use your profile image to notify your customers in email as well.