EasyCalendar provides creating webinars and viewing them from within the product. Webinar Manager deals with creating a custom webinar page for your webinars. These webinar pages give you an extra asset where our Webinar manager provides easy access to your new/pre-existing webinars. Apart from this, the user can share several pre-requisites for their webinar through the registration question. 
As of now, to create your webinars you can only integrate with Zoom, where you require a webinars license. Further updates will allow the users to create webinars from this section integrating with a multiple of other products.
How does it work?
The initial screen takes you to a window where you can enter details required to create webinar, i.e., Webinar topic, description, timezone (in case, you look for registrants from different areas around the globe), and the timings. Speakers are none other than the hosts for your meeting. First Speaker is the one that integrates with our webinar manager, simply you. The speaker list continues as you add their email and other fields.
You can also give your page a Branding that can add up to values and benefits insight for your business.
After filling out other details on the right section, i.e., Passcode (in case, you provide one), Registration questions and adding custom fields for your registrants.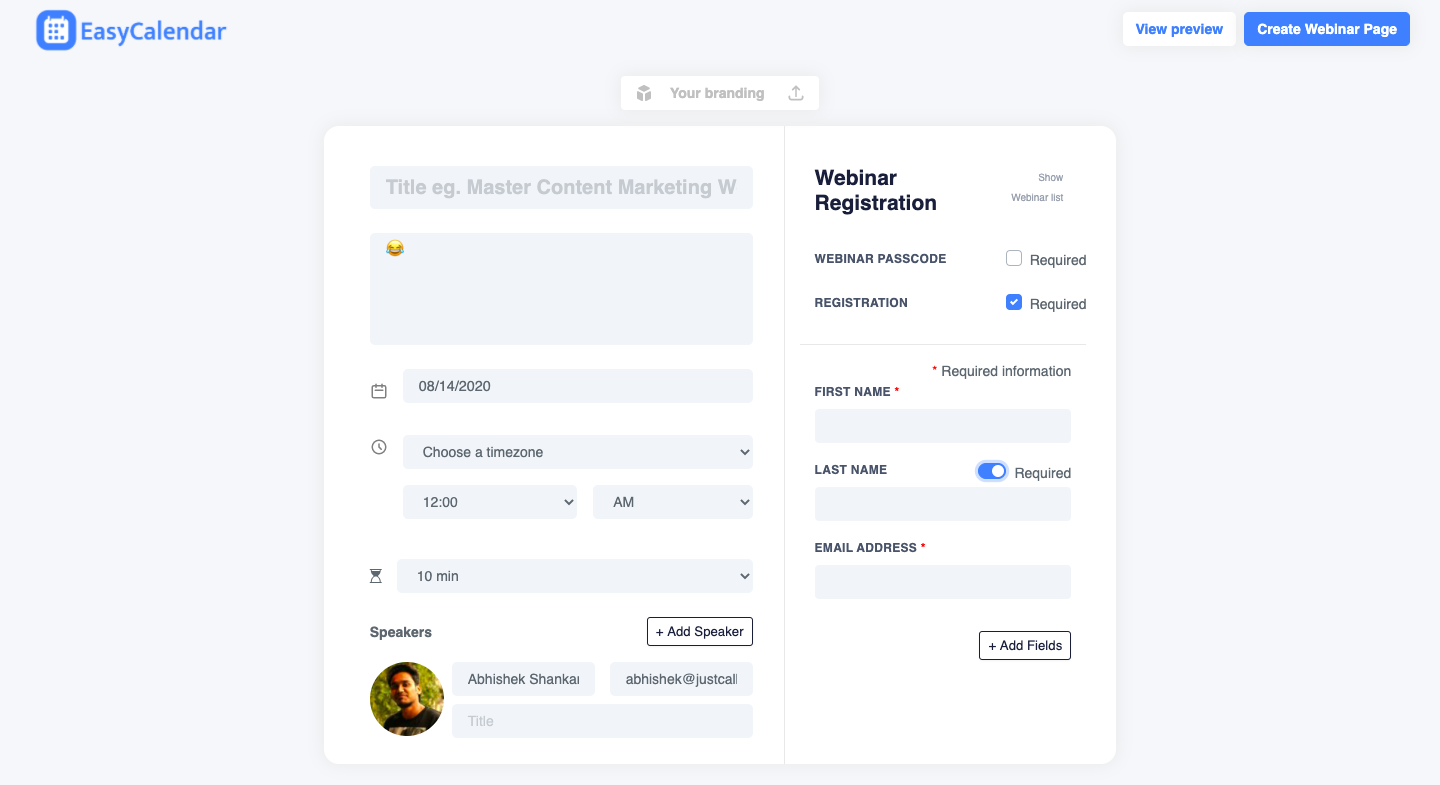 You can even load your pre-existing webinars here. Click on Show Webinar List to fetch your existing webinars from your Zoom account. Choose a webinar of your choice and have an EasyCalendar custom page for your webinar created.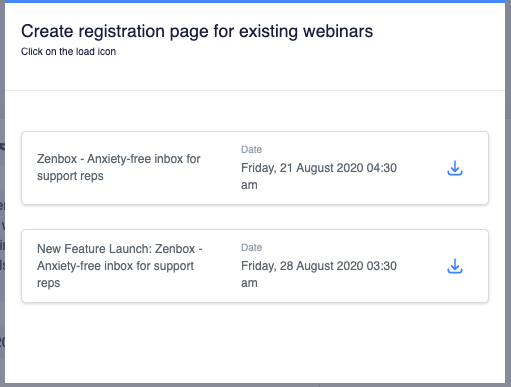 View how your custom webinar page will look by clicking on the View Preview.
Click on Create Webinar Page to create a webinar page with all the details you filled out. A message screen would display out where you can find your custom EasyCalendar URL and Zoom Meeting link.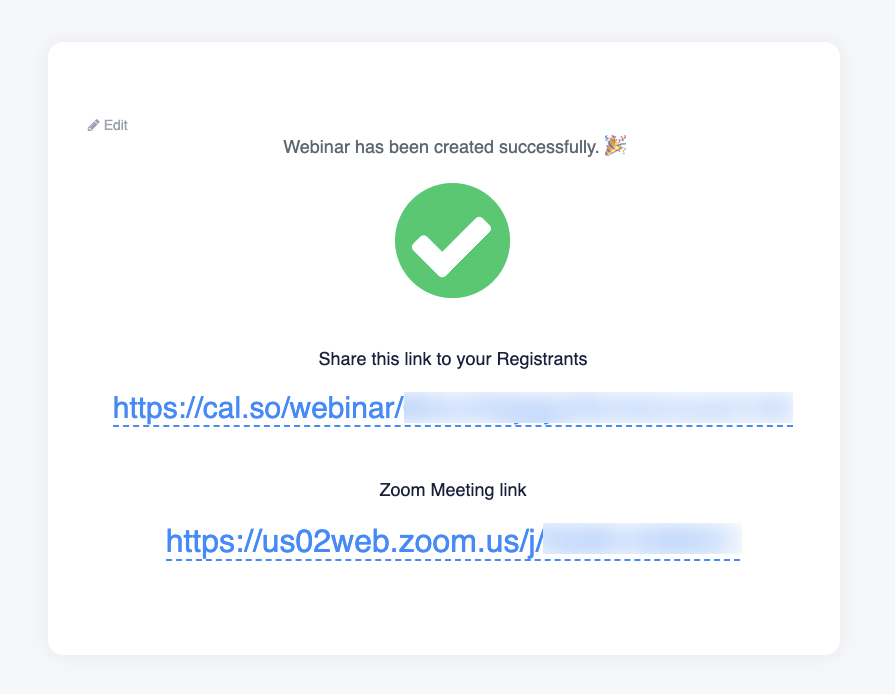 If at all, you require to edit your webinar then and there itself, you can click on Edit on the top left of this window.
Here is a demo result for you custom created webinar on EasyCalendar.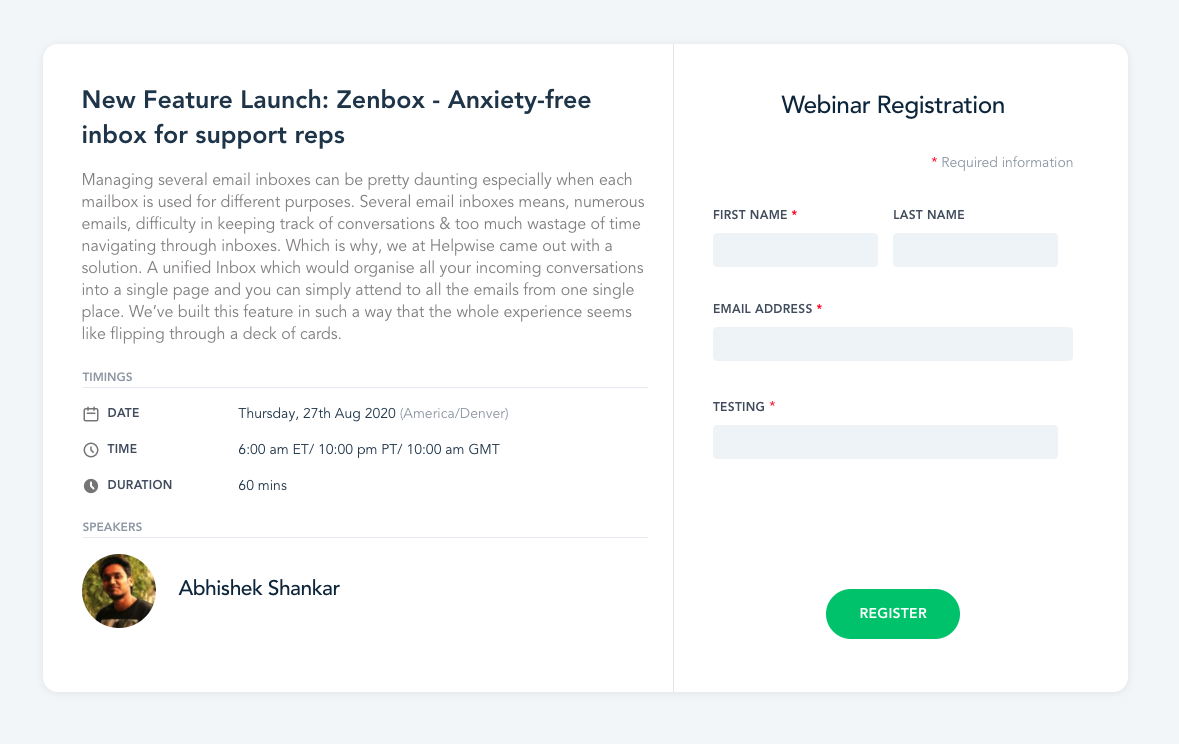 If you have any queries regarding this feature, feel free to ping us at – help@easycalendar.com